About JASSA
Message from the Chairperson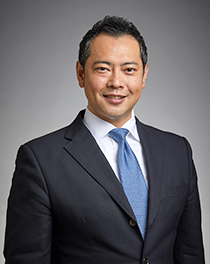 The new business year began in April amid the heightened tensions as Japan grappled with an increase in COVID-19 cases caused by virus variants and the Japanese government for the first time introduced "quasi-emergency" measures to prevent a resurgence of COVID-19 infections.
I would like to again express my sincere respect and gratitude to everyone who has been fighting the coronavirus at the frontline with a strong sense of responsibility for a long time spanning over one year. I am feeling more strongly that each of us needs to continue simultaneously working on infection prevention and social and economic activities with a sense of urgency.
Amid the difficult situation created by the COVID-19 crisis, we, temporary staffing agencies, have been prioritizing the safety of temporary workers and the maintenance and protection of their employment, while working together with user companies on measures such as the promotion of staggered work hours and teleworking, early confirmation of the renewal of temporary employment contracts, and compensation when businesses temporarily suspend their operations. In addition, we are committed to offering career consulting and providing educational and training opportunities to temporary workers.
In January, we received a request from the Minister of Health, Labour and Welfare to maintain the employment of temporary workers. It was the fourth request the Minister made. Although some differences exist among job categories and industry sectors, I am pleased to say that we are managing to maintain jobs thanks to the sincere efforts of everyone involved.
The path to end the COVID-19 crisis, however, will remain difficult. Even after the COVID-19 crisis is over, we will not return to the situation that existed pre-COVID. The COVID-19 crisis has shone a fresh new light on the structural problems existing in our society and economy. The changing industrial structure will also dramatically alter the types of jobs for which demand exists. People's workstyles and job awareness will also change at an accelerated speed. Additionally, in view of the new future in the post-COVID era, the Japanese government is pushing ahead with reforms to realize new normal.
In this turning point of an era, temporary staffing agencies should foresee changes, organize a work environment and secure employment to accommodate diverse individual workers, and create job opportunities, in order to meet the expectations society places on us.
To this end, the Japan Staffing Services Association will increase contacts with our member companies who, in their daily operations, directly deal with jobseekers and the companies looking for workers, and further promote support activities based on the needs of frontline workers and practical operations. We have been working on compliance support and career development support for temporary workers as our core activities. Going forward, we will improve their delivery methods and contents so that an increasing number of members utilize our service. In addition, we will provide our members with information on regulatory and legal trends surrounding the temporary staffing industry and model practices of member companies in a timely manner, while enhancing external information dissemination to help those outside the industry understand the roles and functions of the temporary staffing industry. Through these initiatives, we will continue supporting business activities of our member companies as we move toward a new era.
May the fiscal year 2021 be a fruitful year for you all.
April 2021