About JASSA
Message from the Chairperson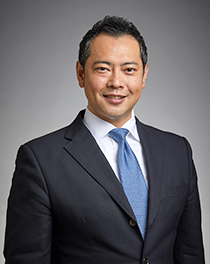 We have now entered the third year since COVID-19 infections were first reported in Japan. In the fifth wave that occurred last year, the crisis in the healthcare system was overcome thanks to the herculean efforts of healthcare workers and other personnel including those working in the national and local governments. I would like to express my heartfelt gratitude to everyone involved.
However, a new variant is now spreading rapidly, and there are concerns about the impact on the healthcare system and the economic activity. It is necessary to proceed with vaccinations, securing of treatments and strengthening of the medical care delivery system, while continuing to take steps to combat infections with a high sense of caution.
This is a crucial moment for constraining the burden on the healthcare system amid the environment living with COVID-19, while balancing measures to combat infections with socioeconomic activity.
Although the temporary staffing industry is generally considered to be recovering to pre-COVID levels, there are still business type and regions facing difficult conditions, and there are still people facing economic hardship such as being unable to find work for a prolonged period. It is necessary to do our utmost to engage in maintaining and securing jobs for temporary workers and also the creation of new jobs.
Until now, it has been necessary to respond to structural changes in the Japanese labor market, such as the diversification of work styles and required skills with the declining birthrate and aging society and the rapid advancement of information technology. Against this backdrop, the spread of COVID-19 has suddenly propelled digital transformation of society, accelerated the speed of changes in business, and made the required skills more complex.
The government has also positioned strengthening investment in people as the foundation for the realization of a virtuous cycle of growth and distribution, and powerfully implemented policies such as smooth labor mobility and promotion of human resource development, and more and more expectations are being placed on staffing services.
It is also vital that our temporary staffing industry accelerates the expansion of its role from maintaining to creating employment. We must adequately fulfill our roles of closely supporting each temporary worker, assisting career formation, and promoting skill development, recurrent training and reskilling.
With such a view of the environment, the Japan Staffing Services Association would like to place greater focus on activities aimed at responding to social issues this year, such as promoting labor mobility and supporting career advancement.
Specifically, we will strengthen initiatives aimed at creation of new employment opportunities in career development support that is one of our core activities. Leveraging the experience of the Workshop for Career Consulting, which was attended by many member companies last year, we will proceed with initiatives such as collecting know-how and techniques for supporting career development, and providing information that is specific and useful.
Our other core activity, compliance support, remains important as the foundation for meeting the expectations of society, being trusted and growing. This year, we would like to ensure the same pay for the same job, communicate timely and easily understandable information on support measures for strengthening the ability to deal with individual cases, and expand specific and practical support.
Furthermore, we will communicate with regional councils more deeply than in the past and strengthen coordination in order to increase the effectiveness of such measures.
We would also like to use dialogue with administrative authorities and experts to deepen initiatives to support career development and strengthen compliance infrastructure, leading to the enhancement of trust in the industry.
We will work with members of the Japan Staffing Services Association with the aim of ensuring society views and expects "the temporary staffing industry to be an industry sincerely engaged in not only maintaining and securing employment, but also creating work for the new era and contributing to the resolution of social issues."
I would like to conclude this message by offering my best wishes that all of the member companies of the Japan Staffing Services Association have a fruitful year in 2022.
January 2022